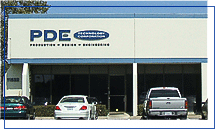 Data Storage Solutions
PDE Technology Corp is an original equipment manufacturer for computer hardware in data storage solutions. PDE is a manufacturer of data storage solutions from network cables and adapters to external hard drive enclosures, duplicators, and circuit boards.
PDE Technology offers data storage solutions with professional industry standard equipment. Network cables such as fibre channel cables, fiber optic cables, SAS, SATA, infiniband cables, SCSI cables, SFP cables, firewire cables, and usb cables are RoHS compliant and designed to meet your high demand in data storage solutions. PDE designs and manufactures diverse line of external hard drive enclosures, rackmount storage, and iSCSI enclosures. Data storage enclosures are engineered for high performance, high security, and longevity. Integration features includes removable hard drive bays, direct connect drive engagement, turnkey solutions, and contemporary designs. PDE Technology provides many other industry standard solutions such as blu-ray - dvd - cd duplicators, drive modules, custom cables, accessories, notebook drive kits, rackmount servers, RAID/JBOD, rail kits, and terminators. Let us help you with our professional sales experts guiding you in the right direction.

Our goal is to provide high quality products to our customers in data storage solutions at a fair price while providing uncommon value and outstanding customer service. We provide a professional work environment and believe that our team members are key to the company's success. We believe in being a good corporate and world citizen. Most of all we believe that our customers are our partners and we consider it a privilege to develop a relationship with them. We believe that they should be treated with unmatched professional customer service.
All rights reserved. All products are third party products, not original equipment. COMPAQ, PORTEGE, NETFINITY, DELL, NETFINITY, OPTIPLEX, IBM, SUN, TOSHIBA, HP and PROLIANT are trademarked by respective companies. PDE products are not Compaq authorized products.
^ Top